CEE-focused
Syndicate


of Angel Investors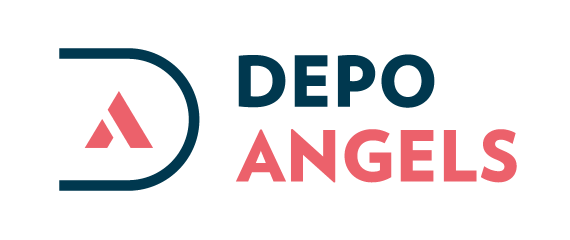 An investment platform that connects promising startups with reliable investors.
Technological startups from pre-seed, seed, series A
Mainly from CEE & Baltic region
DEPO ANGELS

in numbers

A fast-growing European community of business angels focused on international investments.
150+ investors
Business angels and VCs
20+ events
Within a year
150+ startups
In our deal flow
10 mil+ €
investment participation
Become a member

of DEPO Angels Syndicates
Starter
Classic
Premium
Exclusive

Knowledge base

Syndicates

Deal flow

-

Angel community

-

Free DEPO events

-

Investor Toolkit

-

Startup Perks

-

EBAN membership

-

Using DEPO platform for your investments

-

Manual matchmaking

-

-

Startup Scouting

-

-

Customer care

-

-

Management & Reporting

-

-

-

Tailor made portfolio

-

-

-

Transaction advisory

-

-

200 EUR credit

Due Diligence management

-

100 EUR credit
200 EUR credit

Commercial & Tech DD

-

100 EUR credit
200 EUR credit

Startup Analysis

-

50% sale
One free analysis

Price - Annual payment

Free
30 EUR / month
60 EUR / month
Individual
Apply for the Starter
Apply for the Classic
Apply for the Premium
Apply for the Exclusive
Would you like to learn more about the DEPO Angels network?
Make a non-binding appointment
Testimonials
I was looking for a place where I could use my work experience, meet interesting people and learn something about the startup world. The place where I could give and take at the same time. I found it in Grouport. Participating in the decision-making process on where to invest is interesting. I am part of a team of people with different experiences who evaluate the potential of young people to succeed with their ideas.
Igor Zahradníček
Investor
After the pitch event, we were contacted by a number of interested investors including Michal from DEPO Angels fund I. (Grouport). We spoke regularly over the weeks that followed regarding our business. It was apparent they were professional, reliable and trustworthy. We went through a thorough process of due diligence which gave us the opportunity to build a relationship, although remotely.
Janosch Amstutz
Beem
We are confident that the partnership with DEPO Ventures and the advice we receive from experienced investors will help us make our vision a reality."
Tinu Bosînceanu
Upgrade Academy
We plan to launch new functions in which we believe that DEPO Ventures will help us strengthen our strong market position in Central and Eastern Europe and give us insight into the North American market.
Rauno Sigur
DriveX
People at DEPO Ventures have clearly shown us how to make investments in startups west of us. We are planning another investment round, and we believe that we will be able to raise capital faster thanks to them. We also hope to get a lot from the huge network of angel investors, DEPO Angels, which will help us move the company forward. At the same time, we can find customers or mentors among them.
André Dravecký
Ringil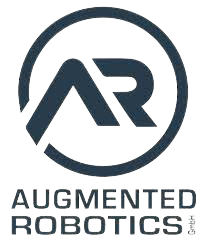 After participating in the DEPO Startup Pitch event the founders from Augmented Robotics managed to raise 350.000 euros from DEPO Angels fund I. (Grouport), other VC and the syndicates of business angels from DEPO Angels Network.
Investment
€350 000
Period
3 months

Selected to the most important accelerator in Silicon Valley Sky Deck. Finalists of the largest startup competition TechCrunch Disrupt. Winners of the European round in the prestigious Startup World Cup & Summit.
Monthly revenues
+ 25%
ROI
600%